What does a Fairer Fuel Policy Car Hire package mean?
What does a Fairer Fuel Policy Car Hire package mean?
We work with a wide range of car hire suppliers, and fuel policies vary considerably between them.
We do not confine our deals to fairer fuel only as sometimes those which include the need to buy fuel, even at a penal rate, can prove better value. Fair fuel policies are generally considered to be those that allow you to return the vehicle with the same amount of fuel in it as was there when you picked up the car. This policy means that you only pay for the amount of fuel you use whereas with a full to empty fuel policy, for example, you would need to use a whole tank of fuel to get the most value.
What we do offer though is a filter on the left hand side of the page which will enable you to see what we define as fairer fuel cars only.
Often these will prove cheaper in the long run than a Full to Empty agreement where you paid for a full tank of petrol at an expensive rate upon collection and returned it either empty or get a refund for unused fuel, but have to pay a service charge.
We use the following fuel policies as fairer fuel:
Full-Full – You pick up the car with a full tank and return it full.

Return with same amount – Simply return the car with the fuel gauge reading the same as when you picked it up. If you take a photo of the gauge at time of pick up in case that will save any argument later.

Quarter to empty – This is mainly found in smaller islands where you would be hard pressed to use a tank of fuel, such as Jersey or Gozo.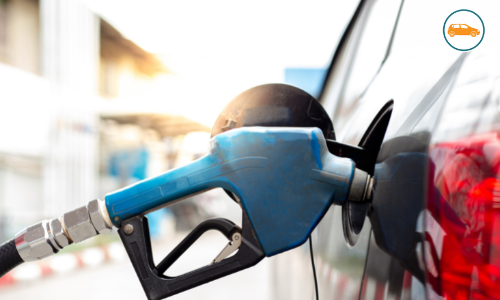 Fuel Policy Questions
We explain what you can be sure of when you book a fairer fuel car hire package.
What price am I likely to be charged for fuel by a car hire firm?