Balearics Car Hire - Find your ideal car hire in the Spanish islands
Car Hire in the Balearics - Put together your ideal car hire in the Spanish islands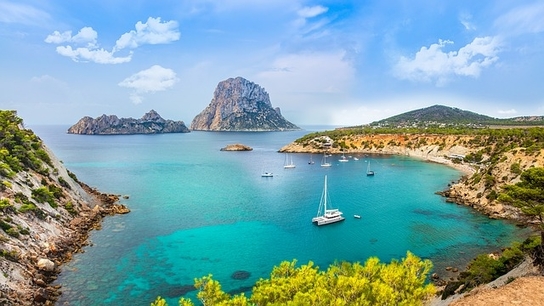 Clarify helps you design your car hire in Ibiza, Mallorca or Menorca to suit your individual needs
Off the coast of eastern Spain, the 4 main Islands of Mallorca, Menorca, Ibiza and Formentera, make up the Balearic Islands. These islands have been a long time favourite of UK holiday makers with their stunning combination of mountains, old towns and crystal clear coves to explore. Car hire gives you the freedom to fully experience everything these islands have to offer. If you are travelling to the Balearics this summer and are looking for a family sized vehicle, start your search now to ensure you get the vehicle you need.
Clarify specialise in providing tailor made car hire and it is no different in the Balearics. We have 9 companies offering car hire in these islands and more will be added soon. Choose between a premium brand which offers newer cars and shorter queues at the desk, or a budget brand which may have older cars but also offer some fantastic deals.
Our filters enable you to put together the car hire you need saving you time on your search. And we also show you the true cost of your car hire in the Balearics so there are no shocks when you get to the desk.
Are you a younger driver wanting to hire a car in Ibiza? No problem. We have a company who will hire to those from aged 19 and upwards.
Hiring a car in Mallorca but don't have a credit card? We can help. Filter for debit card car hire in Mallorca or select it from the features box on the Mallorca car hire page and we will show you car hire packages in Mallorca where no credit card is required.
Spending your holiday in Menorca and worried about leaving a large deposit at the car hire desk? Not to worry. Once you have run a quote for your car hire in Menorca, use the filters on the left hand side of your results to set the level of deposit to one which you are comfortable with.
Whether you are travelling to Mallorca, Menorca or Ibiza discover car hire the way you want it with Clarify Car Hire.
Recent Blogs