Why not try an Italian holiday with a difference this year?
Why not try an Italian holiday with a difference this year?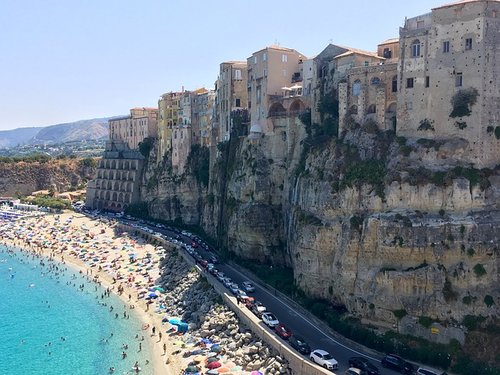 With offers of free cross border car hire and a free additional driver, we show you how you can pack in just that little bit extra.
Many of Italy's famous cities receive millions of visitors every year. Rome, Milan, Venice and Florence are four of the most-visited cities in the world. While there is no denying their appeal, with Clarify Car Hire we offer you the chance to visit some of the undiscovered gems in Italy.
Head South with a free additional driver
The south of the country generally attracts less visitors than Rome and the north. Discover little-known corners of Italy by travelling just that bit further than most – you could also opt for a southern airport such as Naples or Bari. A free additional driver from Firefly through Clarify Car Hire means you can share the driving at no extra cost.
Here are our top five underrated destinations for Southern Italy
1. Pisciotta – the main town sits perched up on a hillside but walk down to the Marina de Pisciotta and you can sample some of the best seafood in Italy.
2. Ravello – just to the south of Naples, this resort on the Amalfi coast has been the destination for some of the world's famous including Jacqueline Kennedy.
3. Porto Selvaggio – a sunbather's dream. A gentle coastline with shady spots from the sun at midday and the fragrant scent of rosemary and myrtle in the air.
4. Tropea – one of Italy's most beautiful sandy beaches, a quaint old town to explore and restaurants offering delicious local cuisine.
5. Polignano a Mare – a charming town with a history dating back to the 4th century. Superb views over the Adriatic Sea from its clifftop position.
Take in another country for no extra charge
Cross border travel is currently free with both Locauto and Sicily by Car through Clarify Car Hire. Why not take the opportunity to visit one of Italy's neighbours?
The Italian resort of Trieste is gorgeous with a fascinating history due to its strategic position. It has its own Canal Grande, a Piazza to rival some of the greatest but perhaps one of Trieste's best features is that it lies very close to the borders with Slovenia and Croatia. Within an hour and a half you could be in stunning Ljubljana, the capital of Slovenia, or Pula, a wonderful seafront city in Croatia.
From the lovely alpine city of Bolzano, an hour and a half's drive will take you to Innsbruck in Austria. Aosta is a bilingual Italian city, residents speak both Italian and French. Choose a route from here into either Switzerland or France.
If you intend to take your hire car over a border, you must have permission from your hire car company to do so and pay any relevant fees.
Our team here at Clarify Car Hire are ready to help you if you have any queries regarding your car hire in Italy. Call us on 0330 222 0369 or contact us via the online webchat service.
Recent Blogs