New Zealand Car Hire – It's all about the Journey
New Zealand Car Hire – It's all about the Journey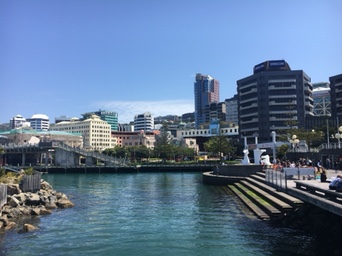 How do you find the best car hire in New Zealand for your holiday?
New Zealand is a country best explored by car. Most travellers want to see as much of the country as they can and, away from the cities, public transport is not a realistic option. The question then becomes 'What is the best car hire in New Zealand for my holiday?'. With Clarify Car Hire we can help you design your car hire around the trip you have in mind rather than the other way around.
You may base your road trip around visiting some of the country's major attractions such as the cities of Auckland and Wellington in the North or Christchurch in the South. Perhaps you are heading for Rotorua or the glorious Milford Sound? The Hobbiton movie set is a popular new attraction. Wherever you are planning to go, the flexibility of a car means you can change your plans or make a last-minute diversion.
And there are so many opportunities to head off course! Many local sights are signposted from the roads whether it be a local bee farm selling honey products, a pottery selling locally-made wares or a beach where you can often find you are the only ones there. None of this would be possible if you were stuck on a bus. Much of the joy of travelling through New Zealand is in the journey itself.
Here at Clarify Car Hire we want to help you have an incredible journey and that starts with finding you the best car hire in New Zealand that we can. Use our unique tailoring system to narrow down your car hire search easily – compact size or an SUV? Manual or automatic? Would you rather not leave a security deposit? Need to pay with a debit card?
Clarify Car Hire are here to help you every step of the way with booking your ideal car hire in New Zealand. You can even add in your extras such as child car seats or a GPS when you run quotes and book so you get a true comparison of the cost of your car hire. And another advantage of booking with Clarify Car Hire? We only ask for a small deposit when you book. You only pay the rest when you collect your car – leaving you with the money in your bank right up until you leave.
We can help with any queries you have regarding hiring in New Zealand. We can also offer tips for driving a hire car in New Zealand. These are just a few of the common questions we are asked.
Can I take a hire car between North and South Island in New Zealand?
Yes. You can either choose to take your hire car on the ferry with you, or drop your car hire back before you board the ferry and pick up a new rental car at your arrival port. Clarify Car Hire will allow you to get quotes for either option where they are available.
Is it possible to pick up a hire car in Auckland and drop it off in Wellington?
One-way hires as they are called are extremely popular in New Zealand. Travellers often pick up their rental car on arrival in Auckland, make their way down to the South Island by car before flying back to Auckland for their return flight home.
Can I hire a car in New Zealand if I am under 21?
Yes. We do have a company who will hire to those from the age of 18 as long as you have held your licence for at least a year.
If you have any further questions then please do get in touch with our customer service team who will be very happy to assist. Use our online chat service or call us on 0330 222 0369.
Recent Blogs