Do I have to a leave a deposit when hiring a car?
Do I have to leave a deposit or preauthorisation on my card when hiring?
The short answer to this question is that it depends, but we realise that's not very helpful! Read on as we explain in further detail the options you have as a hirer.
If you take the car hire companies Standard Package which is generally the cheapest package shown for a company on Clarify Car Hire, the bet is that you will need to leave a preauthorisation. The amount of this will be dependent on the company you are hiring with and the size of vehicle you are renting, the general rule is the bigger the vehicle, the bigger the deposit!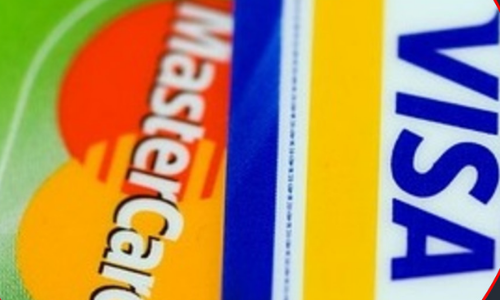 The reason hirers need to leave a preauthorisation (or deposit if using a debit card and the company accepts debit cards) is that within your car hire through Clarify Car Hire you have Collision Damage Waiver and Theft Protection included, however these carry an excess. As the hirer, you are liable for this excess, so if your car was to be returned damage or if it was stolen you would be required to pay the first part of the claim (aka the excess). By taking a preauthorisation or deposit from you, the car hire company have a portion or all of the excess amount, depending on whether the deposit or preauthorisation amount was the same as the excess amount. This makes it easy for them to claim the excess owed from your credit card.
However, there are ways to get away without having to leave a large deposit or preauthorisation on your card. Often, if you opt for the car hire companies Excess Waiver Package on Clarify Car Hire, the deposit is significantly reduced if not completed waived. This is because you have bought additional excess insurance with the car hire company which reduces your liability for the said excess in the case of a claim.
It is worth noting that many companies do require a fuel deposit that cannot be reduced so this will still be taken, however this is usually a relatively small figure and is shown on the results page on Clarify Car Hire. Additionally, there may be areas of the vehicle (such as the tyres, wheels, roof or underbody) which are not covered by the firms excess insurance, if this is the case and one of these areas is damaged you would be liable for the cost of the damage. It's always worth checking at the car hire desk exactly which areas are excluded and remember independent excess policies will often cover these parts of the vehicle.
Here at Clarify Car Hire, we very clearly display all deposit, fuel deposit and excess amounts on the results page so you can see at a glance how much you'll need to leave. If you do want a reduced deposit, there is a handy filter on the left hand side where you can select the amount you'd like to leave. If you do select a lower deposit amount, the results will automatically update to show vehicles that fit your criteria and the prices will include the cost of any excess insurance you need to purchase in order to get a reduced deposit. This is another great feature we have created here at Clarify Car Hire to help you tailor your car hire to your needs.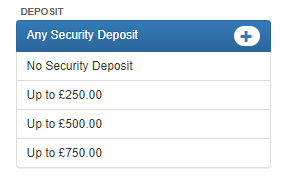 Deposit and Preauthorisations
Deposits can be large and even if they're preauthorised on your credit card it can be a large amount of money, we discuss your options as a hirer
How much is the excess I will be liable for when I book a car with Clarify Car Hire?