Want something special for your summer car hire? Book a 7 seater now
Looking for something special for your summer car hire? Book your 7 seater rental car now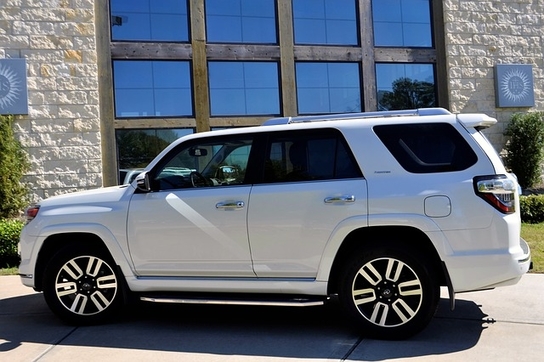 The demand for 7 seater and 9 seater hire cars can mean they sell out quickly . We help you find the best 7 seater car rental for your summer holiday.
As the weather improves and the evenings get lighter, thoughts turn to summer holiday plans. You may have chosen your destination and even sorted your flights and accommodation, but have you booked your summer holiday car hire yet? If not, and you are looking to rent a 7 seater car or larger then now is the time to act! There are always less of the larger vehicles available so, if you are travelling to a popular destination, don't leave booking your summer car rental too late. Clarify Car Hire currently still has 7 seater car hire in Malaga and 9 seater car hire in Faro available.
Search with Clarify Car Hire to find your ideal summer holiday car rental.
With Clarify Car Hire, we only take a very small deposit when you book, leaving you with the cash in your bank until you collect your car. Use our filters to ensure you find the best car hire for your trip. Choose from an automatic or a manual, and the option of on- or off-airport locations – tailor your car hire to fit your trip. Clarify Car Hire has more than 16 filters to help you narrow down your search. You can also see your options for additional insurance – from the car hire company, or independent excess insurance.
Larger vehicles are always in demand and particularly during the school holidays when many people choose to travel with other families or friends. By sharing a car, you can cut down on your holiday costs – the excess policies from Insurance4CarHire offered through Clarify Car Hire cover at least one additional driver free of charge and cover vehicles with up to 9 seats. By booking earlier you will also have a wider range of cars to choose from.
7 seaters are also favoured by those who may have more luggage to take or just want more space for the beach toys. At Clarify we do our best to make it clear whether a vehicle is a 9 seater, a 7 seater or a 5+2 (where the third row of seats has very little leg room and usually takes up the boot space). We don't want you picking up your car to discover that there isn't enough room!
When you run quotes with Clarify Car Hire you can also add in all your extras such as additional drivers, child seats and a satnav so you will know the true cost of the car hire before you purchase. We want to avoid you having any nasty surprises at the car hire desk. And with an unfamiliar car, particularly if it is larger than you are used to, you might want to consider your excess insurance options – either an additional policy from the car hire company, an excess reimbursement policy from Insurance4CarHire, or your own independent excess insurance.
Looking for something a bit special?
Perhaps you are hoping to hire a car that's a little different for your trip? A convertible maybe? Or something a bit sporty? There are not usually as many of these types of cars available compared with standard vehicles so, as with the larger models, book now to find the car that you would like. Clarify Car Hire can provide guaranteed vehicles in many cases - just click on the guaranteed model filter and find your ideal car today.
Recent Blogs